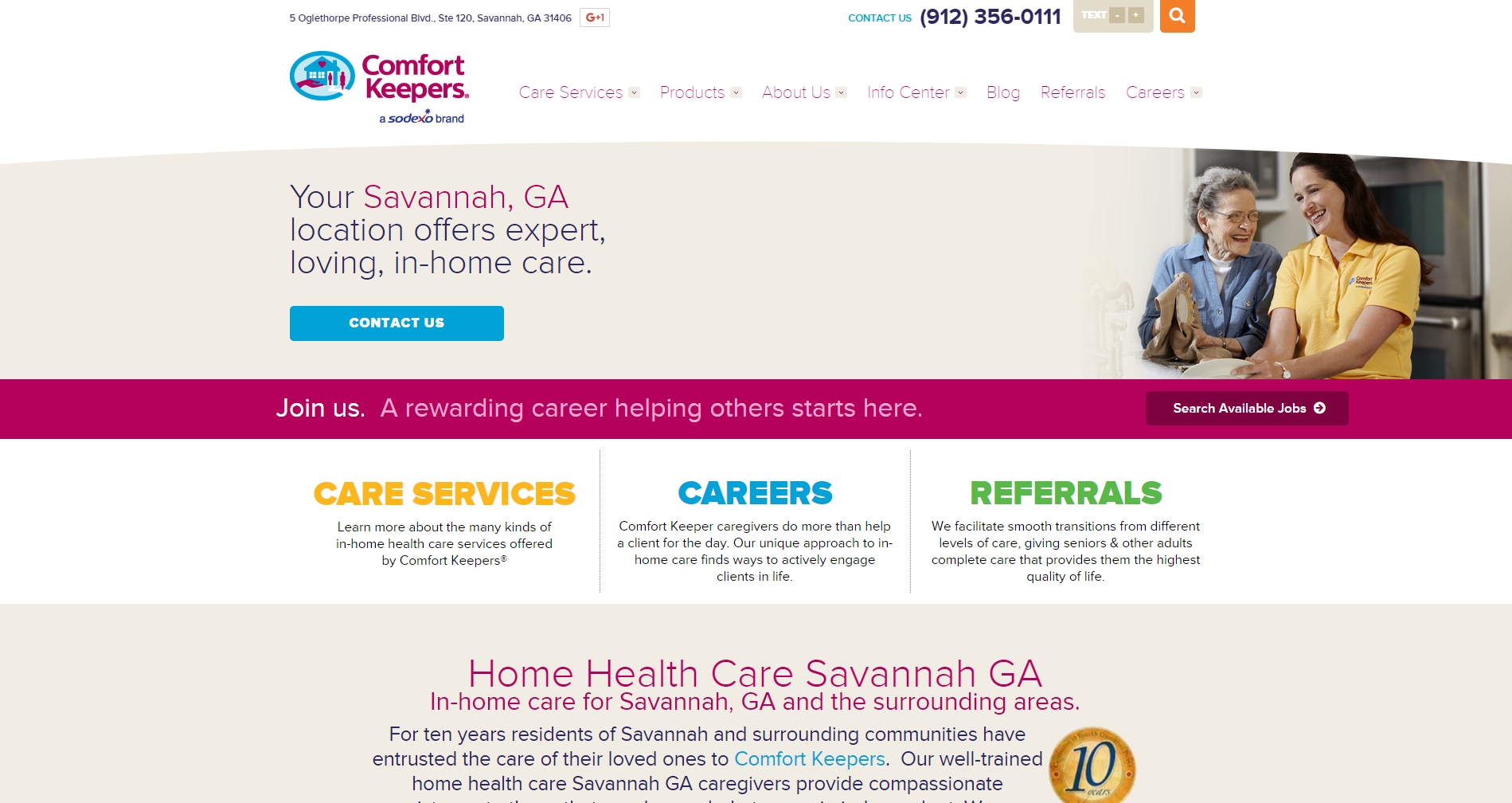 Our business is up probably about 50% since a year ago... Our Google AdWords program is generating much more traffic than before... We've been very happy with Boost by Design. I would recommend them to any small or medium size business that needs help with web design or their SEO strategy in general.
Project Summary
PPC Ad Campaign
SEO Optimization
Marketing Dashboard
Lead Generation Reports
Content Writing
Backlink Campaign
PR Releases
Citation Cleanup
Citation Creation
Social Media Campaign
Social Media Integration
Client Brief
Comfort Keepers? of Savannah was looking for a business partner that was knowledgeable about both SEO and marketing. After having limited success in optimizing their site for organic traffic and managing their PPC Adwords campaign they needed a new strategy. Additionally, Comfort Keepers? also wanted a partner that would be very transparent about the work done, take care to protect their brand and also take the time to host monthly meetings to go over the monthly reports.
Client Solutions
We started from scratch using their previous PPC history and created two new campaigns that were further segmented and targeted. Having a modular setup we are able to tweak the campaigns to expand high preforming ad groups and eliminate under-performers. To supplement the Comfort Keepers? PPC campaign we individually optimized all site pages to rank better organically as well as cleaning up and creating fifty new citations/backlinks.