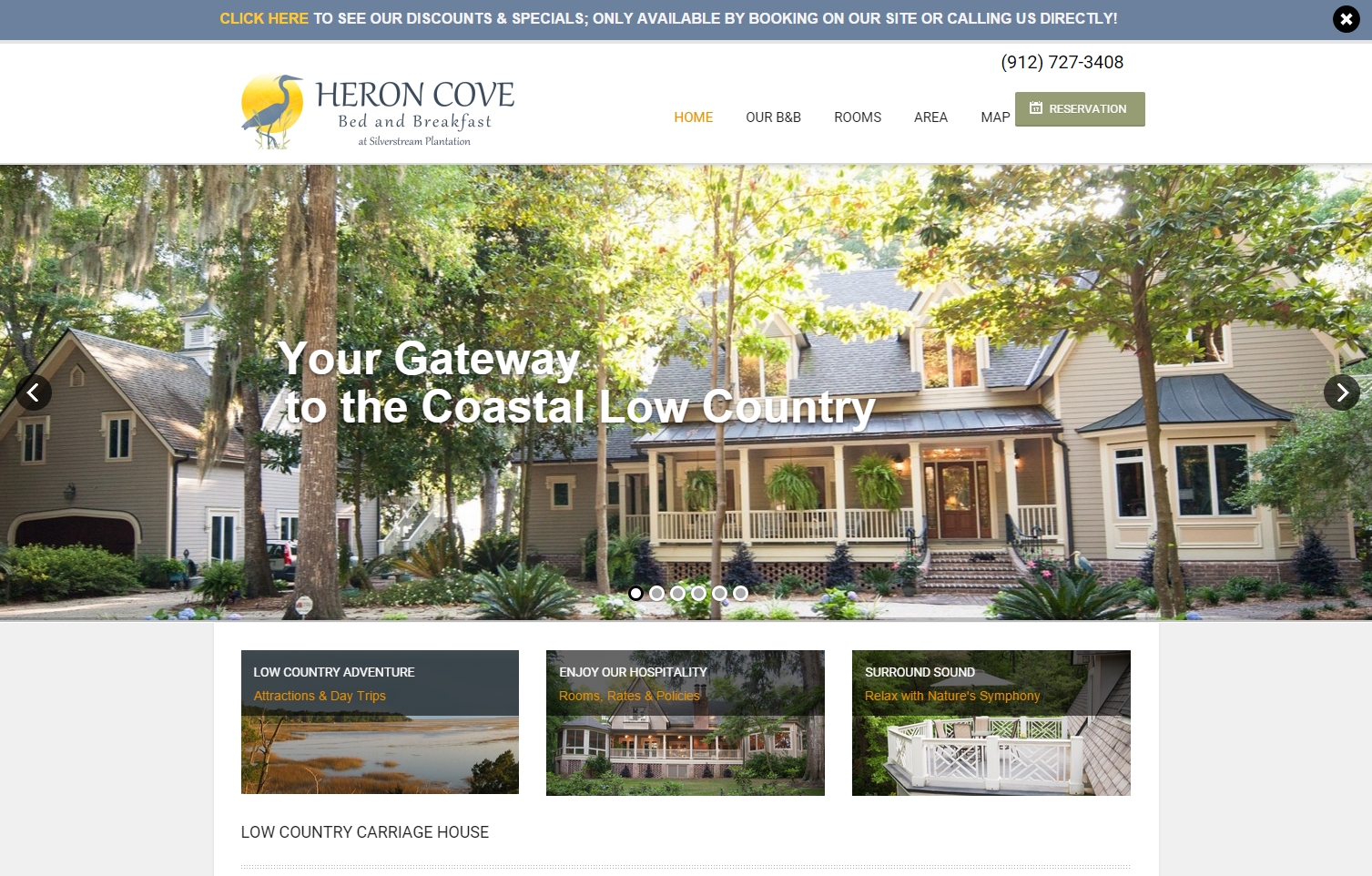 Boost has helped us from the initial design and creation of our website, to choosing a guest booking program to guiding us through key decisions about marketing. Our business is totally dependent on the internet, and Boost has positioned us to be successful there. From desktop to mobile devices, Boost by Design has delivered Guests to our front door.
Project Summary
PPC Ad Campaign
SEO Optimization
Lead Generation Reports
Content Writing
Backlink Campaign
PR Releases
Citation Cleanup
Citation Creation
Social Media Integration
Web Design
Web Development
Branding
Logo Design
Full CMS
Event Calendar
Client Brief
Low Country charm and hospitality is what Heron Cove Bed & Breakfast has come to be known for. So creating a website that was equally as charming and hospitable brought Heron Cove through our doors. In great need of an attractive website and full marketing campaign, to include social media integration, branding, logo design and search engine optimization, gave us plenty think about and even more to get excited about designing.
Client Solutions
New beautiful website? Check. Attractive logo, full branding and ample displays of the beautiful exterior and interior of this Inn? Check, check, check! Need we mention how thoughtful and engaging the site is? Or the fully integrated booking solution and photo gallery slideshows we incorporated to further exemplify the charm and hospitality that Heron Cove Bed & Breakfast has to offer? Oh my! Patrons and residents alike can not only easily find this gem on the web now, they can connect via social media too. Peace, serenity and a fully responsive website, you bet!