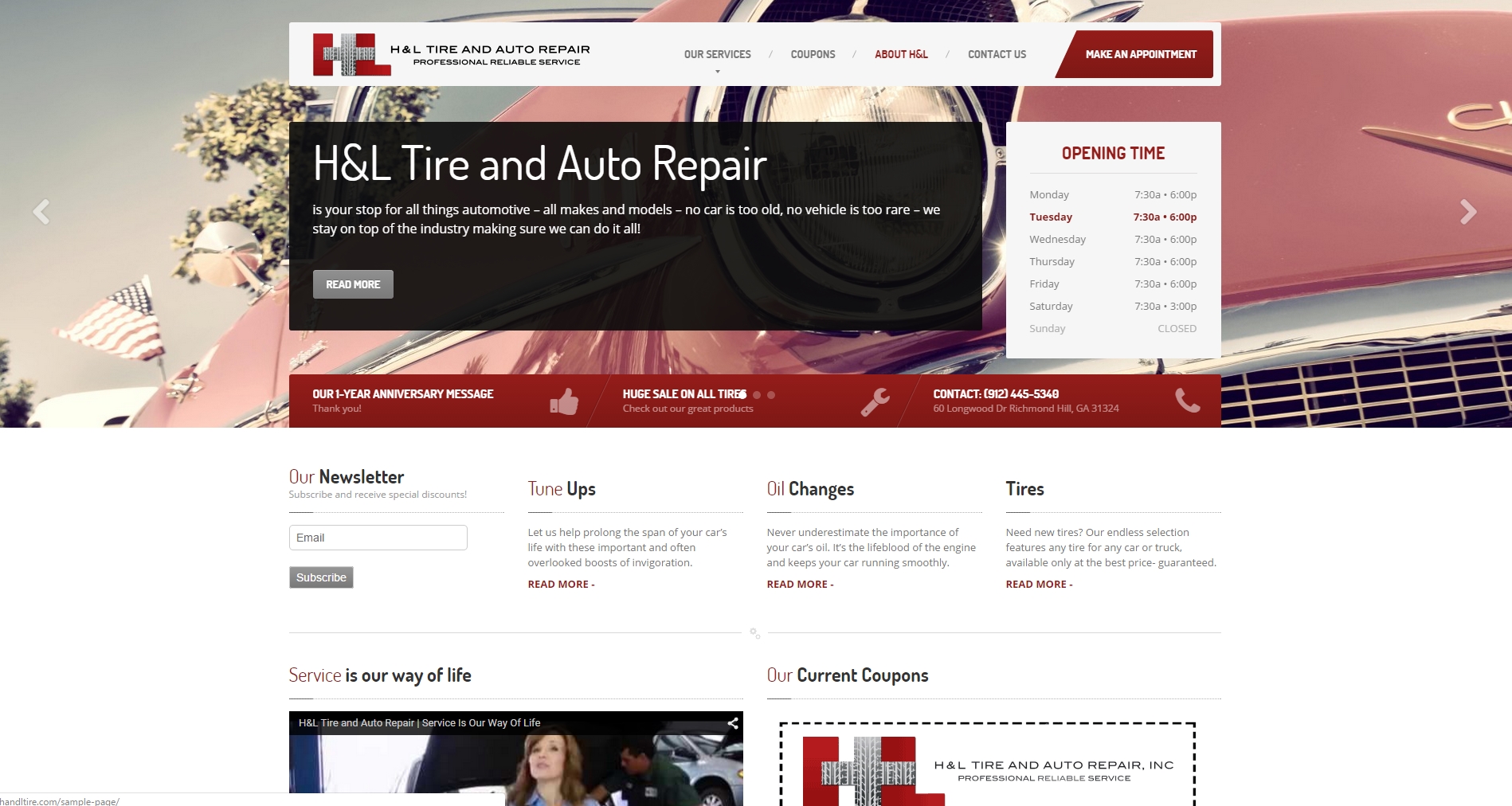 Not only have they answered all my questions but have assisted me within a few minutes if not within an hour or two. Their timeliness and professionalism is a cut above the rest. If your looking for a company to help with your website then you have found the right place. A+ across the board.
Project Summary
Email Campaign
Print Design
Web Design
Web Development
Branding
Full CMS
ECommerce
Client Brief
Achieving the balance between cost effective consumer options while at the same time increasing sales is what brought H&L Tire and Auto Repair through our doors. On a quest to deliver the message of 'customer friendly, value based service at a lower cost' was the primary objective tasked to Boost by Design. Improvement of social media presence and search engine rankings was also an immediate need. By demonstrating that H&L Tire and Auto is an establishment grounded in integrity, premium service and affordability, the new website would further exemplify the quality that customers could expect to find at H&L.
Client Solutions
Highlighting H&L Tire and Auto's classic color scheme and existing branding was merely 'icing on the cake' when it came to the custom re-design of this website. Our team spared no expense in developing a premium web platform for area patrons to visit when searching for quality automobile service. Particular attention was given to image presentation and pricing displays, thereby keeping even the most modest of consumers in mind. The end result was a highly responsive, customer focused website that was not only easy on the oculars but strategically populated with all of the "comforts" that H&L's shop is known for: coupons, class and sincerity.