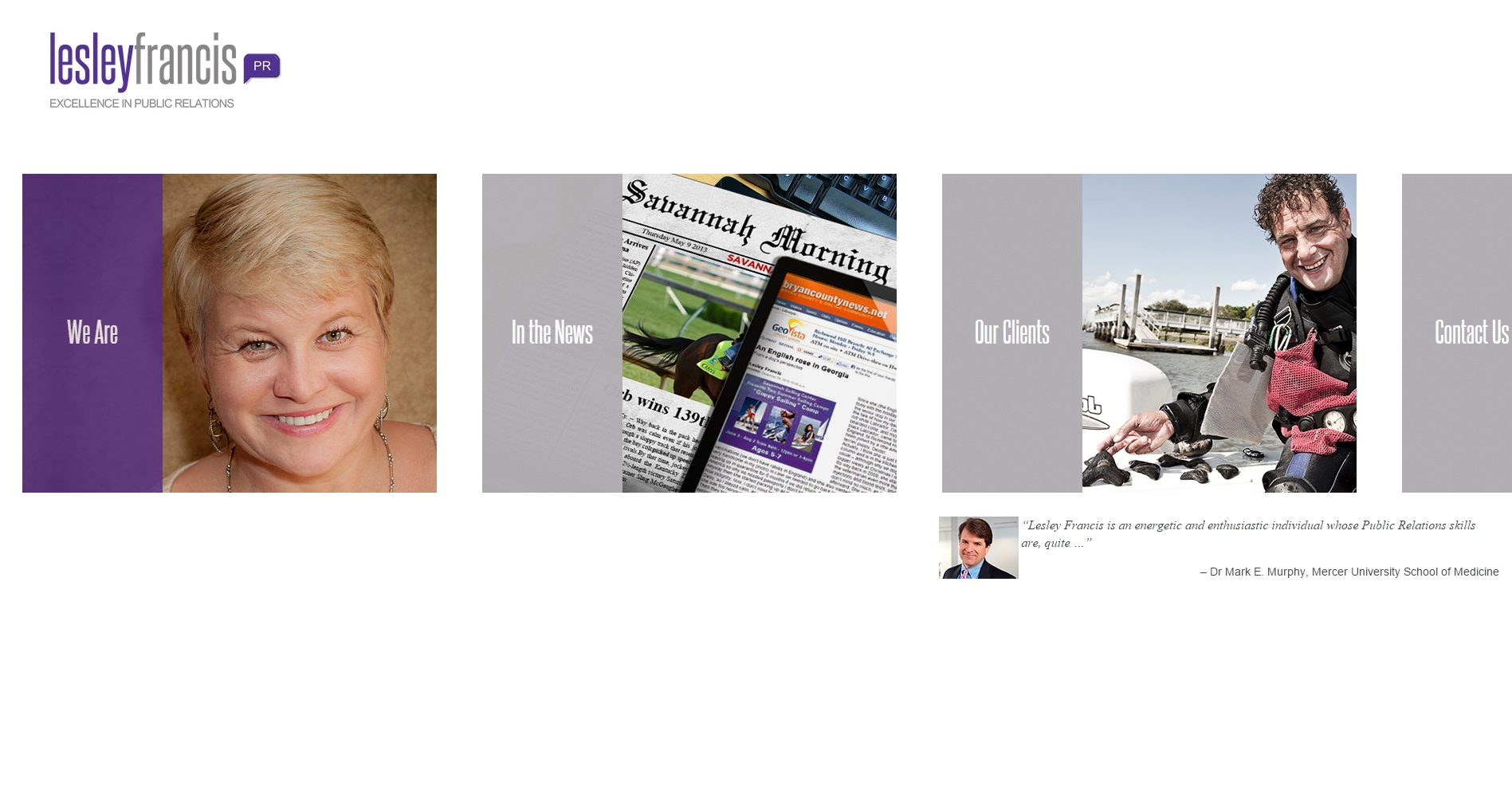 Boost By Design is not only the best website design company in the Coastal Empire but their digital marketing programs are targeted, strategic and provide a great return on investment for companies. We often collaborate with Boost By Design when clients need our PR and their digital marketing expertise and we have always found them to be responsive, switched on and a pleasure to work with. I could not recommend them more highly.
Project Summary
Print Design
Web Design
Web Development
Branding
Logo Design
Full CMS
Client Brief
Witty, clever, unique and 'just plain cool.' Our creative mission took us on a whole new design adventure with Lesley Francis Public Relations. Charged with the duty of re-inventing the logo, existing website and overall functionality, no expense was to be spared with presentation or usability. Theme highlights to include bold use of color, swift maneuvering throughout the rich site content and thoughtful display of a well-rounded PR portfolio.
Client Solutions
#TresCool! A uniquely designed homepage laced with clever wordplay is the first stop on this beautiful tour. The heavy lifting minimized by a well-designed site navigation and dynamic portfolio presentation. Keen attention to design detail brings this user-friendly website to life with numerous client testimonials, press releases and an expertly displayed 'map' of client services. Strong emphasis on mobile and tablet responsiveness ensure that this beauty is easily found and displayed on all web devices. A fast paced website in the fascinating world of PR.