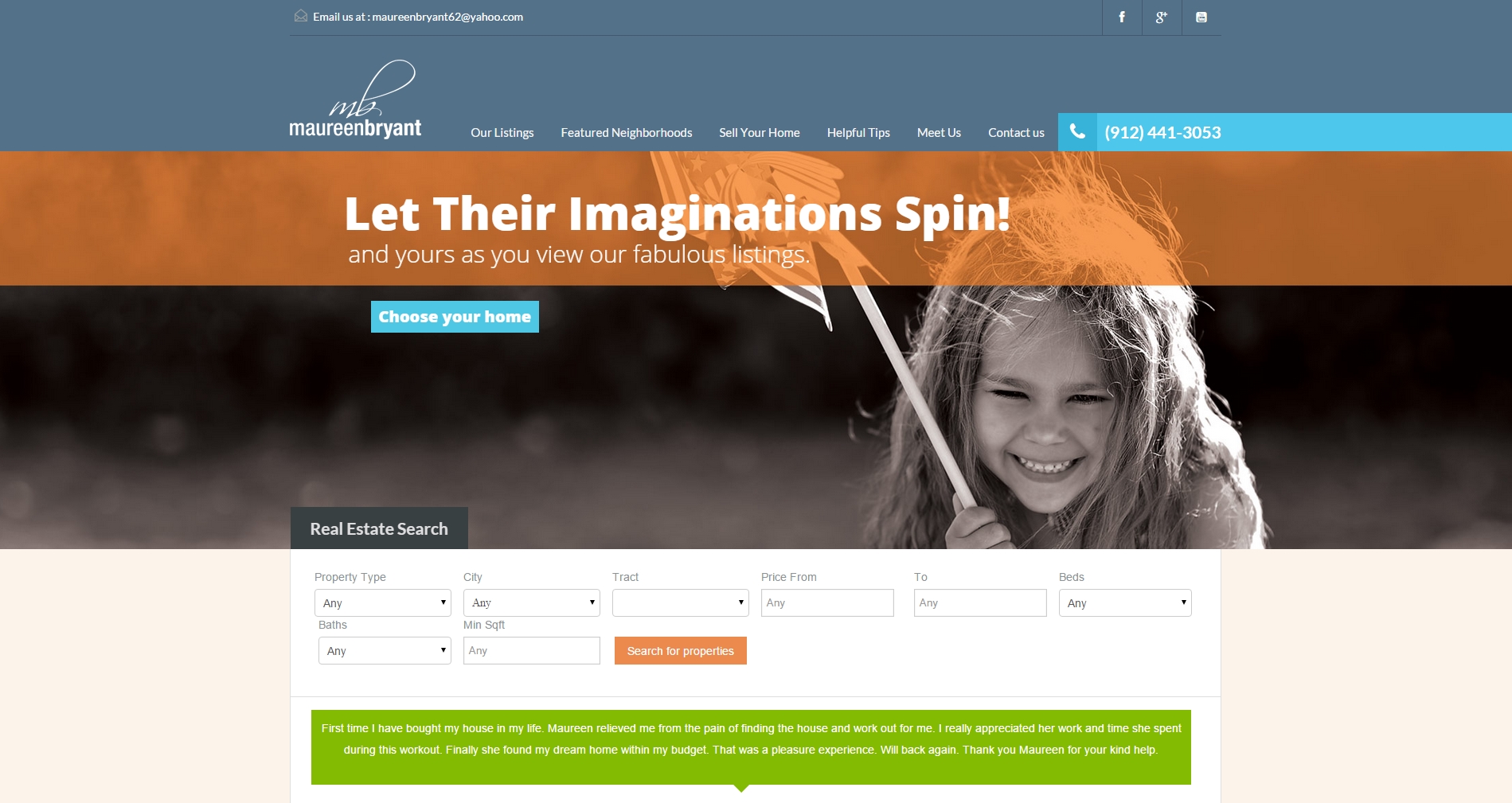 Boost's SEO team has really worked hard this last year to increase my ranking, traffic, and conversions with double digit increases! They constantly keep me updated with how we're doing , what they're focusing on. and always have time to answer or explain any questions I may have.
Project Summary
PPC Ad Campaign
SEO Optimization
Marketing Dashboard
Lead Generation Reports
Email Campaign
Content Writing
Backlink Campaign
PR Releases
Citation Cleanup
Citation Creation
Social Media Integration
Web Design
Web Development
Branding
Logo Design
Full CMS
Client Brief
With deep roots in the Greater Savannah Area, Maureen Bryant and her team are well respected and highly sought after realtors in the coastal Georgia community. Bryant and her team boast an equally as impressive professional portfolio, one that transcends the standard realtor-buyer relationship. These people are not only friendly, honest and hard-working, they will 'go above and beyond' to help you find your dream home. Capturing all of this and bringing it to life on the web was our mission: to build Bryant and her team their dream website.
Client Solutions
Every facet of the marketing equation was addressed in this beautifully designed website build. From search engine optimization, logo and branding, to content writing, Boost tackled this site from the ground up. No details missed as clients and potential homebuyers can easily navigate through the clearly displayed listings that Bryant and her team have to offer. Contact forms and insightful, personal blogs line these pages making it easy for visitors to not only communicate with this team, but get to know the charm and personality of the area. Soft touches of color in the web design and dynamic photo galleries provide further ease of movement throughout the site's pages. Heavy concentration on the marketing and SEO of this site has propelled it into one of the leading sites for real estate in the area, a dream come true!