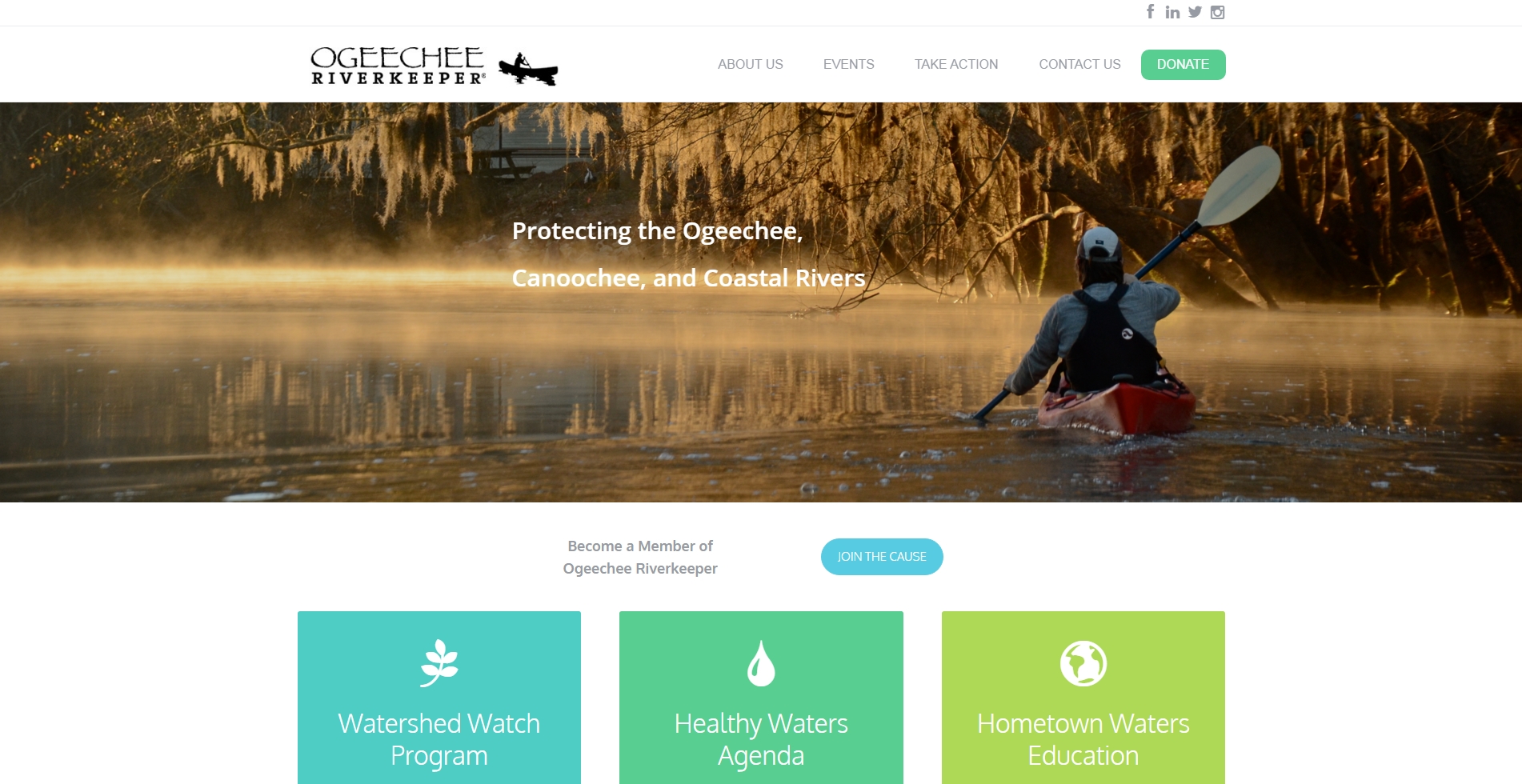 Everyone at Boost by Design was incredibly friendly and helpful throughout the entire process of overhauling our website. They provided excellent service and were able to easily accommodate all of our specific needs. We would recommend them to anyone in a heartbeat.
Project Summary
Web Design
Web Development
Full CMS
Event Calendar
Client Brief
Ogeechee Riverkeeper's website needed a total makeover. And who better to do it than people that love water too? So we put our drinking glasses down and came up with a totally unique, fresh and clean way to re-brand Ogeechee Riverkeeper's web presence. In need of a fully responsive website, with dynamic galleries and displays for content rich in research and information, we came up with a plan to deliver the 'total package.'
Client Solutions
Paddletrip down the Ogeechee, anyone? Yes, that's right this beautiful site is filled with opportunities for the user to get to know this brilliant organization and to take part in the action of cleaning up (and enjoying!) the Coastal Georgia waterways. Complete with a content management system for functionality, the people behind the scenes are now able to better connect with their community of volunteers, patrons and concerned citizens. We've designed this site to deliver events, post information, share press releases, blogs, registrations and to display photo galleries full of volunteer work, scenic Georgia and the health and happiness of the local community. Color tones ranging from the deep blues of the ocean to pale greens reminiscent of shallow creekbeds, the presentation and design of this website is positively stellar. Check-in with Ogeechee Riverkeeper to get the latest news, read their blog and follow any one of their social media accounts, the possibilities are endless!