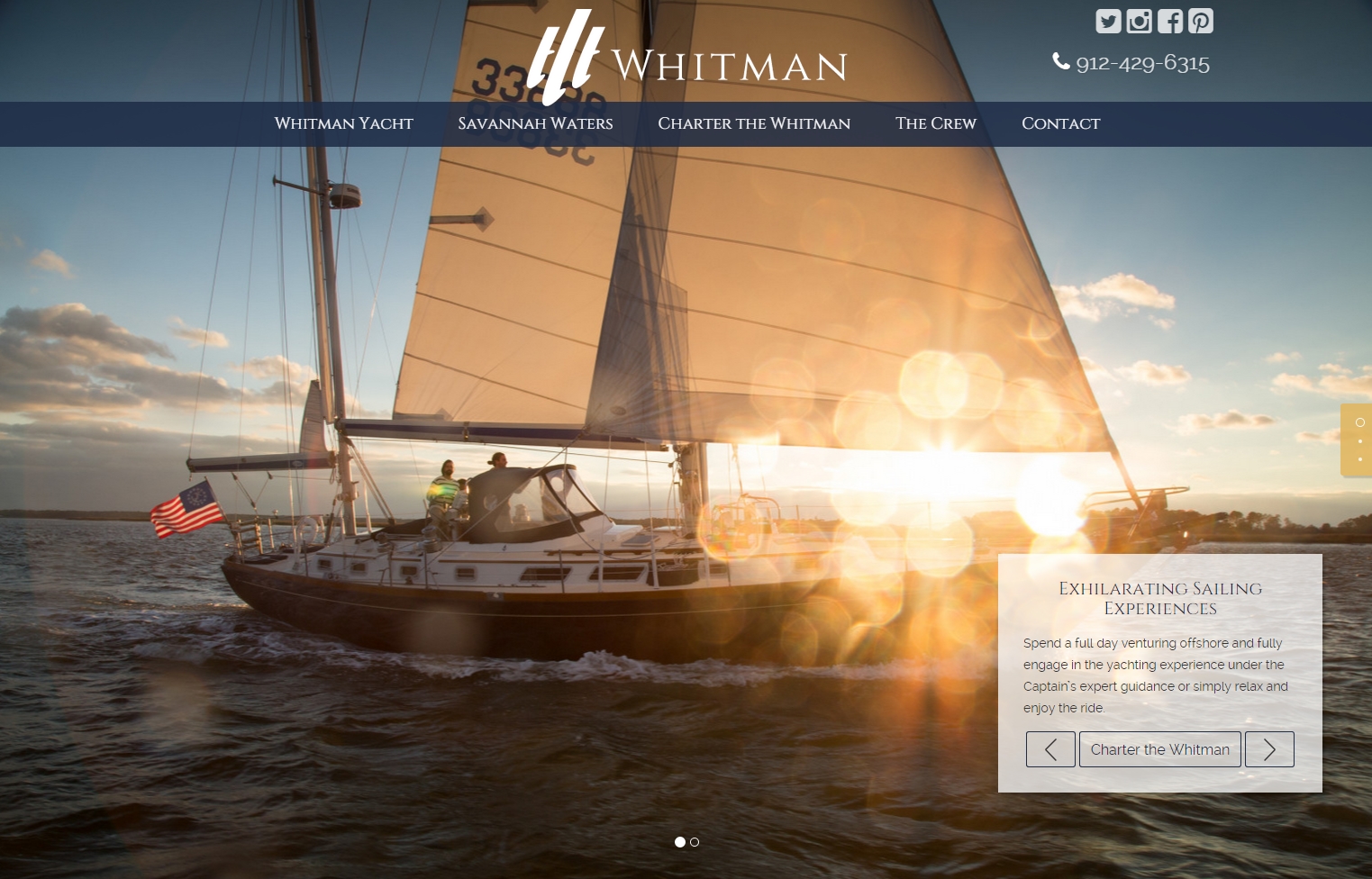 While creating The Whitman web site, Boost by Design was not only the consummate professional, but also a true pleasure to work with. During the process, any obstacle in their path only became another chance for Byron and his team to shine.
Project Summary
Print Design
Web Design
Web Development
Branding
Full CMS
Event Calendar
Client Brief
The Whitman Hospitality Group, interested in showcasing its latest venture, The Whitman Yacht, sought after our services for both the design and development of a custom website. The final product to be complete with social media integration, local destination itineraries, visual galleries and compelling blog posts; particularly concerned with presentation and overall ascetics, the site was to have a formal design and 'clean feel.'
Client Solutions
We embarked on this maiden voyage with the utmost of care, bringing the breathtaking images of the yacht touring the majestic Savannah waterways to the forefront of this website. Our focus was on launching a website dedicated to both the adventurous tourist and thrill-seeking natives. Dramatic video and dynamic portraits frame this classic and easily navigable site. Equipped with insightful charter itineraries, aerial maps, custom contact forms, and a savvy 'Captain's Blog', this venture is also fully vested in social media. Accordion style FAQs highlight everything one would need to know in order to set sail on this beauty! Bon voyage!