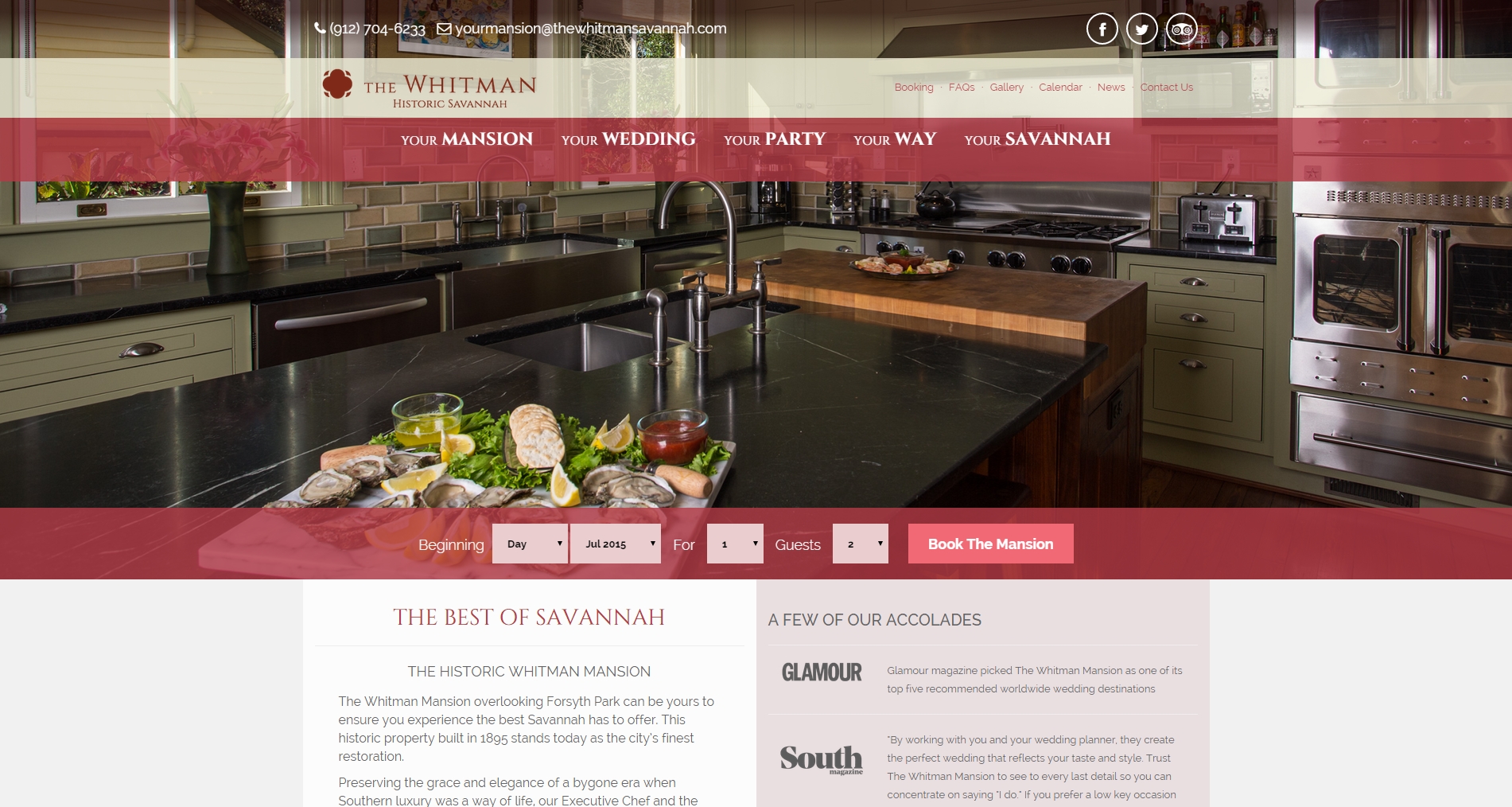 While creating The Whitman web site, Boost by Design was not only the consummate professional, but also a true pleasure to work with. During the process, any obstacle in their path only became another chance for Byron and his team to shine.
Project Summary
SEO Optimization
Social Media Integration
Web Design
Web Development
Branding
Full CMS
ECommerce
Event Calendar
Client Brief
Intent on redesigning their current website, The Whitman Hospitality Group, wanted to highlight the many offerings of this charming property in the primary navigation. Easily evidencing why the Whitman Mansion should be your next stop in Savannah. A sprawling historic estate, the website showcases the classic Southern charm and multitude of ways to utilize this beautiful property. Calendar booking integration, multiple galleries and a cohesive display of services, news and policies.
Client Solutions
They had us at 'Mansion.' Intelligently designed, the homepage navigation lays the groundwork for this website's thoughtful subpages. Beautiful portraits and images pepper each page with the many reasons to plan your next event at The Whitman. Useful testimonials and reviews guide this user-friendly interface, complete with slideshows, booking integration, insightful articles and custom calendar events. Planning your celebration now made supremely easier by way of this clever, beautiful website.