SEO Audit Tool For Small Business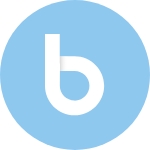 Posted by B00STbyDESIGN
on 12/4/15
Introducing our free SEO Audit Tool!
It may just be the season but we're in a giving mood, check out our newest tool to help you crush it- our SEO Audit Tool! We created this totally free, no sign up required, instant auditor for you. SEO can be confusing sometimes, other times you want to be more hands on with your optimizations. That's why we built this automated SEO audit tool, to get instant results and see where you should focus for maximum results on your site.
What do you get with this instant audit?
Knowledge and knowing is half the battle… Our downloadable PDF gives you insight into some technical issues that could be holding your site back. It also provides feedback and recommendations on how well your onsite content is optimized. Our SEO Audit Tool gauges how well your site is doing with header tags and metadata, you certainly want to make sure it's perfect. These are a few things that you can actually change yourself. You'd be surprised how much of an effect it can have!
In addition you'll get an overview of your link ratio (too many or too few can be bad). It also tests your page speed and we all know that internet surfers are an impatient bunch and won't wait for a slow site. Our SEO Auditor Tool checks to see if your site is mobile friendly, or responsive, which has become very important with Google's recent focus on making sure websites provide a good mobile experience, penalizing those that don't.
Our free audit comes with no strings attached, no pestering sales calls. Just a simple, helpful tool for you. Of course, we're always ready and willing to answer any questions for you! If our SEO Audit Tool whets your appetite for more head on over to our Internet Marketing audit page. We'll audit how well your site's marketing presence is. All these free offerings, it's just like filling up at the grocery store on samples!