Understanding Social Media Analytics: Twitter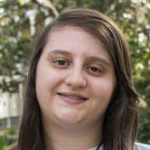 Posted by Gina
on 04/5/17
In our introduction to this social media analytics series, we dissected Facebook and then gave you some handy tips to boost your presence and exposure. With this blog post, we're introducing you to all things Twitter.
The first step you need to take in this Twitter analysis journey (beyond creating an account, setting up a profile picture and header—the basics) is to visit Twitter's Analytics page. Much like Facebook's Insights, Twitter provides its own insight into your account, whether you have a business or personal page. When you log into your account through this site, you'll be given an all-access pass to your followers and your tweets' success (or failure).
The Deets
You'll also be exposed to some social media lingo that you totally need to understand:
• Impressions: The number of times that people saw a particular tweet on their feed
• Engagements: Total number of times a user interacts with a tweet, whether they click on it, retweet (like Facebook's share feature), replies, follows you, favorites it. Basically this counts anything in relation to your tweet.
• Engagement Rate: Engagements divided by Impressions
These guys are Twitter's main players, but there are plenty of other terms that will be thrown around. Luckily, the rest are pretty self-explanatory. In addition to the performance of your tweets—how many followers you gain, how many retweets your content earned. As well as just the general flow of activity and interaction with your account—Twitter Analytics will give you significant insight into your followers.
The Tweets
Your followers and your intended audience are the most important aspects to a successful Twitter account. Twitter's Analytic tool lets you review the social signals of your followers.
•  General demographics (gender, age, location)
•  Interests of your followers: the top 10 interests and the top 5 most unique.
•  Who your followers follow
•  Type of engagement, whether retweets, mentions, or favorites. As Buffer explains, "Retweets can be a sign of value. Someone found your tweet valuable enough to share with their audience. Favorites can be a sign of appreciation. Your tweet resonated with someone else, and they wanted to give a virtual high-five."
•  Your reach percentage (so how many of your followers are you actually reaching with posts, which ties into which kinds posts are receiving the most engagement)
The Tips
Once you've reviewed all there is about your Twitter account. It's time to take this new information and put it to marketing use. Much like any social media outlet, the success of your account depends upon how well you can tailor your content to your followers' preference. This manifests in the kind of posts you create. Are you doing 140 character novels or fun pictures with a relevant caption? When you publish (find out when your followers are the most active, Twitter Analytics can help you with). Once you figure out the who, what, when, and how of your Twitter account and your tweets, then you can replicate the best characteristics of this information.
Another way to share your content on a larger scale is to start a conversation with influencers in your general arena. Whatever your business, there are bound to be some "celebrities" (if you will). Twitter is a great way to engage with these key players.
If you're scared of missing more of our helpful "Understanding Social Media Analytics" series, don't fret. Sign up for our newsletters!
2.
Understanding Social Media Analytics: Twitter