4 Steps For Local SEO To Cook Your Competition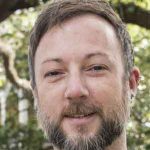 Posted by Jeremy
on 06/21/15
If you are a new business owner, you probably have search rankings top of mind for your new venture. Everyone has heard the term SEO before and it is important, but the real deal fact about local SEO is that Google changes its algorithms and formulas at a minimum of every few months, so even the industry experts are always studying a program of continuing education to keep up with new market trends. We keep on top of the SEO industry, but we actually like the term SEM (Search Engine Marketing) a little bit better to describe our company.
In 2011, Google cleaned up the internet by penalizing all of those awful low-quality, keyword stuffed nothing websites, and threw them down into the darkness where they belong. This is why it is more important than ever that you employ a strategy that is more focused on building authenticity and quality branding for your business. This is the type of strategy that is ultimately going to help you attract and keep customers loyal to your brand over the long haul. The good news about what I am about to tell you is that many of these strategies are going to be either free or extremely cost-effective for you to start taking advantage of immediately, and it all starts in your local community.
Here is what we suggest that you start working on immediately to help drive your online traffic.
Decide What Your Social Media and Local SEO Strategy is Going to Be.
If you are a solo entrepreneur, you may be thinking that there is no way you can keep up with posting to every social media outlet. The good news is that there are many tools now that you can use to post across many different accounts (HootSuite has arguably been around the longest). You may have heard us say before that "Content is King." This is true, and we hope that it was implied that you read that as "Great Content is King" for local SEO.
Great content comes in the form of keeping fresh, useful, and relevant news posted on your website and across your social media channels. For purposes of this exercise, let's pretend you have just opened your brand new pizza place in Richmond Hill (We're going to call it the Richmond Hill Pizza Company – mostly because we are pretty sure there isn't one). The Richmond Hill Pizza Company might post a short YouTube video of one of their first delicious coal-fired pizzas coming out of the oven. You link your web posting to Facebook about 5:00 p.m. or so on Friday, and pretty soon all of your friends are helping to spread the word, and your neighborhood is salivating and ringing your telephone with orders.
You might post an article or blog about what you learned in opening your new restaurant and share it with your Local Chamber of Commerce for them to include with their newsletters or social media postings so that other new business owners can benefit from your knowledge. Next, maybe you run a survey and ask your customers: "What new menu item would you like to see?" After that, maybe you do a write-up of an event you hosted or sponsored, or an interview of one of your best employees. I think you understand where we are going with this. Your local SEO content strategy is as limited as you allow it to be. Look at your competition and identify opportunities for you to build a better, more authentic brand.
Build Those Backlinks.
How this would work first with the Richmond Hill Pizza Company? They would go talk to the property manager of the apartment community that is across the street from their restaurant. Pizza and Property would come together and agree that a good thing to do would be for Property to stuff their invoice envelopes with a flyer and promotional offer advertising Pizza. Pizza, will also be delivering flyers taped to the top of every pizza box that advertises Property for a certain amount of time.
How can Richmond Hill Pizza Company do this authentically online? Start with a listing with the local Chamber, Visitor's Bureau, and websites for hospitality and tourism businesses. You also do this by developing a presence on a few key online communities. For instance, when you read your local news online and have an insightful comment, by all means leave it! This is not, however, a local SEO strategy that works with half measures. If all you ever do is chirp in with one word comments you won't have any effect.
Deliver Great Service and Great Reviews Will Come.
Remember the story about Pizza and Property? Guess what else was on that Pizza flyer? A reminder to the customer to check them out on Yelp and Tripadvisor. Notice that we did not say that the flyer said "Leave us a Review". This is because we read Yelp's Content Guidelines to Business Owners. You will be penalized for soliciting reviews, and you will irritate your customers. It's okay to put out a reminder or to use your email tagline to help garner reviews for local SEO. The market tends to swing in your favor when people see you concentrating more on doing great things. Not asking them to say that you are doing great things. Make sense?
Manage Your NAP and Local Online Profiles.
Your NAP (name, address, and phone number) citations must show consistency in every directory you are listed on. There are probably at least 50 online business directories that can support your local SEO efforts. Examples might be: Yelp, MapQuest, CitySearch, Angie's List, or Tripadvisor. Whatever they are, you need to make sure that your NAP remains consistent. For instance, is your business name the Richmond Hill Pizza Company or the Richmond Hll Pizza Co.? Are you located at 1 Park Ave. or 1 Park Avenue? I know it sounds crazy. This is important, because the search engines need your business appear the same way for the best quality results.
We hope these tips have you excited about building your new brand with a stronger local SEO stratgey. We would love to hear from you! Drop us a line and let us know how you are doing with driving traffic to your new business. If your stats are sluggish, we are confident we can build a strategy to help you. However, if your pizza is bad, we can't help you.